Team building Exercise
From a minimum of 3 people and a maximum of 12 people
COST OF TEAM BUILDING SESSION PER PERSON = £45 inc. VAT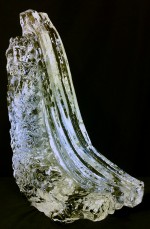 The Ice Academy has designed a teambuilding exercise that will involve learning new skills, working together and being creative. The objective is to produce an ice sculpture (in small groups) after observing a demonstration & familiarising yourselves with the tools required for the job. There will be certain features of the sculpture that must be exact whilst other aspects will allow creativity in the form of decoration. As this activity involves chainsaws and other various sharp tools it is imperative to listen carefully, follow safety guidelines and work as a team to ensure the activity is a success.
A mystery prize will be given to the team with the best sculpture.
Anyone wishing to purchase their sculpture and have it delivered within 2 weeks of the session can do so for an additional £50 for local delivery, drip tray, lighting and collection plus an additional cost for long distance delivery (please contact us for further information).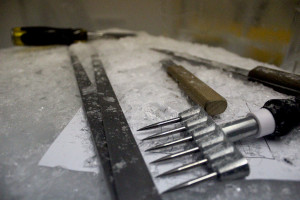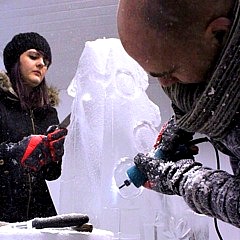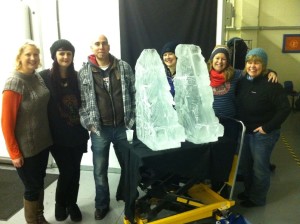 A great place to come if you live in or near New Inn, Cardiff, Cwmbran, Newport, Bristol, Gloucester, Swansea, Pontypool, Monmouthshire, Usk, Abergavenny, Hereford, South Wales